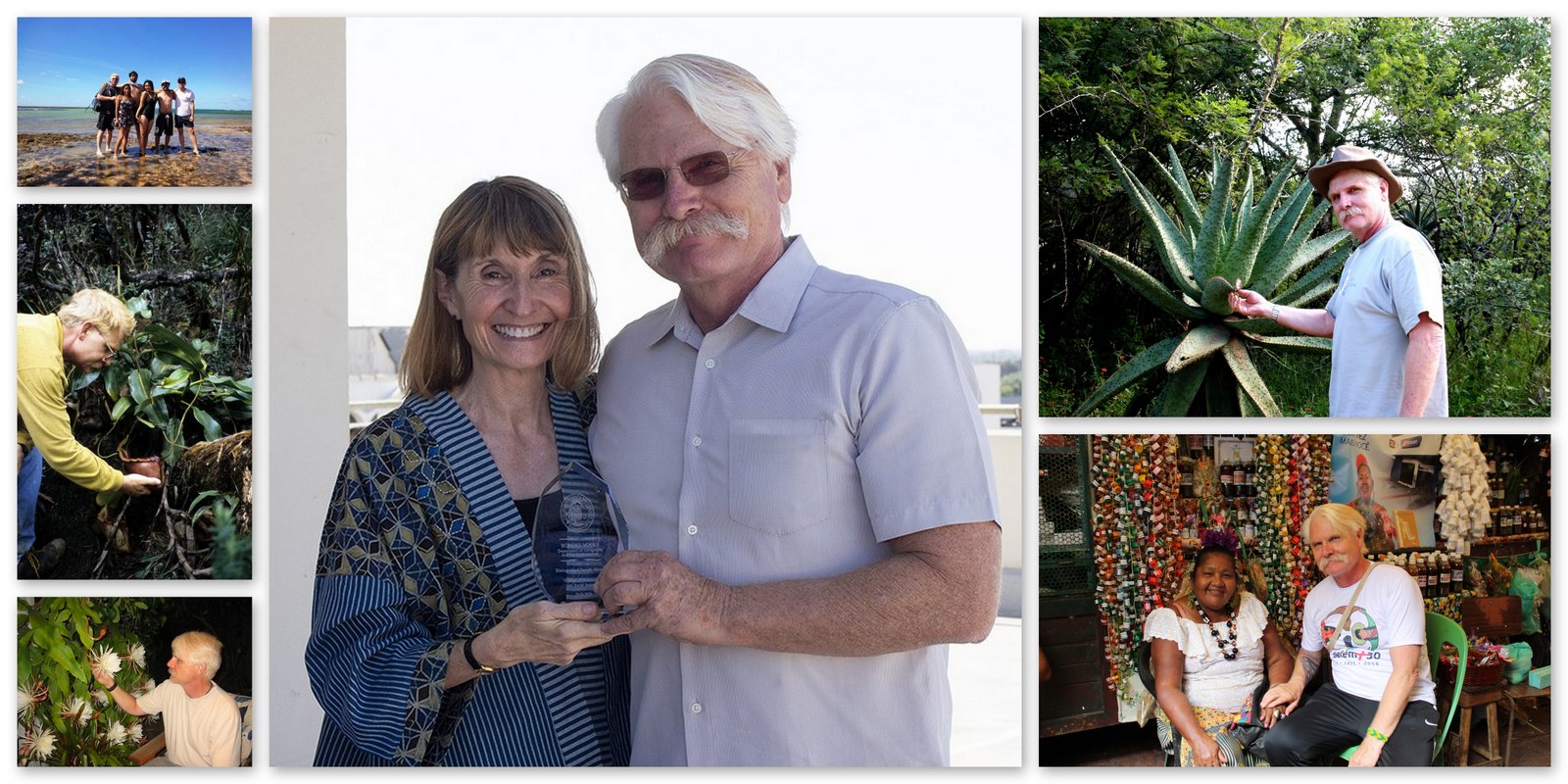 Dr.  Robert Voeks receives HSS Distinguished Faculty Award
The Department of Geography &  the Environment congratulates Dr. Robert Voeks, recipient of the CSUF College of Humanities and Social Sciences' Distinguished Faculty Award for 2018. Over his 30-year career at CSUF, Dr. Voeks has been a prolific researcher and an outstanding educator.
Dr. Voeks' research focuses on  the areas of biogeography (the study of the distribution of plants and animals) and ethnobotany (the study of the relationship between plats and people). Embodying geography's focus on fieldwork and exploration, Dr. Voeks has conducted research in all of the world's tropical landscapes (in Latin America, Southeast Asia, and Africa). Since 2008, Dr. Voeks has served as the Editor-in-Chief of the journal Economic Botany, the premier international journal of ethnobotany. He is also the co-editor of the Springer book series Ethnobiology. During his time at CSUF, he has secured almost $1.1 million in external grants.
Dr. Voeks has taught a wide variety of classes at CSUF, including Global Environmental Problems, Latin America, Natural Vegetation, Global Cuisines, Tropical Rainforests, and Ecotourism. He has led study abroad programs to Brazil and Costa Rica, and he has mentored many undergraduate and graduate students at CSUF as well as at universities in Brazil and in Africa. This mentorship has taken many forms, including publication of research articles in peer-reviewed academic journals.
In 2015, Dr. Voeks received the Distinguished Service Award from the California Geographical Society, and in 2018 he received the President's Award from the Society for Economic Botany.